President's Message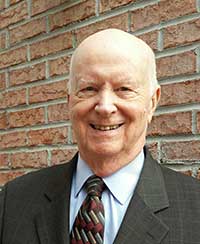 Thank you for visiting the Georgia DECA Foundation website today. Our mission is one of fundraising to support Georgia DECA students and Chapters having financial needs to participate in an internationally recognized youth self-development and leadership program. We are a 501C3 corporation whosetax deductibledonations come from corporations, chapters, advisors, students, and folks like yourself.Our distributions go directly to Georgia chapters and students through our ASPIRE Fund and do not support the day to day operations of Georgia DECA.
Georgia DECA is a state Chapter of DECA, a 70 year old established association with over 220,000 high school students in all 50 states, Puerto Rico, the Virgin Islands, Guam, and 7 countries around the globe. Georgia DECA's high school membership this year to date stands at 12606 students in 152 school chapters across the state. Its expansion program into several middle schools has proven extremely successful under the guidance of "buddy" high school chapters in their districts. Georgia remains fourth largest state chapter in DECA world-wide, and four(4) of its local chapters, South Forsyth, West Forsyth, Lambert, and Forsyth Central are #2, #4, #6 and #8 respectively in terms of total membership numbers globally.
DECA's International Career Development Conference(ICDC) recently wrapped up in Atlanta with over 19000 participants from around the globe. Here is a link to the summary of the highly successes of Georgia DECA students. This was a record year in terms of results, and is a tribute to both the students and their advisors in developing and applying learned leadership skills to the international competition arena. These represent the culmination of student project work in over 60 subject areas, and winners earned over $200,000 in scholarships from national corporate sponsorships, plus the U.S Army awarded over one million dollars($1,000,000) in ROTC scholarships An integral part of this conference was also having over 900 local business volunteers donate their time to evaluate student presentations. Thank you all for your assistance and congratulations to Georgia DECA on a great year
Please take a few moments to look over our site for further insights as to who we are and how we help those participating in the Georgia DECA Program. We are thankful for the continued support of our current "Friends of Georgia DECA" while looking to develop new relationships. Next month, we again begin a new cycle for the 2018-19 school year. Your inquiries are welcome and my e-mail contact is below. Donations are always welcomed using "Donate" button at top of page. Thanks again for your time, consideration, and potential investment in tomorrow's leaders.
-Bob Armbruster, Board Chair & President
GA DECA Foundation, Inc.
[email protected]