President's Message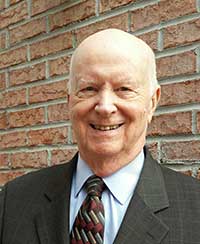 Thank you for visiting the Georgia DECA Foundation website today. Our mission is one of fundraising to support Georgia DECA students and Chapters having financial needs to participate in an internationally recognized youth self-development and leadership program. We are a 501C3 corporation whosetax deductibledonations come from corporations, chapters, advisors, students, and folks like yourself.Our distributions go directly to Georgia chapters and students through our ASPIRE Fund and do not support the day to day operations of Georgia DECA.
Georgia DECA is a state Chapter of DECA, a 70 year old established association with over 225,000 high school students in all 50 states, Puerto Rico, the Virgin Islands, Guam, and 6 countries around the globe. Georgia DECA's high school membership school year was 12650 in 138 school chapters, which results in it being DECA's fourth largest high school state chapter in the world. Two of its high schools, South Forsyth and West Forsyth, were honored #1 and #2 as DECA's largest Chaptersin the world. The membership goal this year is 15000 and is obtainable through new school chapters, expanding current membership, and reaching out to middle schools in a "buddy" system with respective high schools.
Students have returned from holiday break and are now focused on Georgia DECA state conference(CDC) preparations. The conference is February 1-3 at the Regency Hyatt hotel in downtown Atlanta. Based on registrations, attendance will be about 2200. The competition winners qualify for the DECA International Conference(ICDC) which Georgia is hosting in Atlanta, April 21-24. This conference is the culmination of the school year's work for some 18000 attendees from around the world.
A feature of these conferences is the opportunity for local businesses to get involved in judging student presentations as they compete for scholarships. The need for state is about 250 and for the international, 1200. We are asking you to spread the word and consider joining us on the two primary judging days, February 2, and April 23 at the Hyatt and World Congress Center respectively.There are registration requirements, and link to forms are on the home page.
A huge thank you to all who supported the foundation during the holiday giving season. The funds will go towards scholarships and aiding student CDC winners needing financial assistance for ICDC participation. Though the holidays are behind us, Amazon, E-Bay, and PayPal continue to share in purchase dollars which results in ongoing support to the Foundation.
Please take a few moments to look over our site for further insights as to who we are and how we help those participating in the Georgia DECA Program. We are thankful for the continued support of our current "Friends of Georgia DECA" while looking to develop new relationships. Your inquiries are welcome and my e-mail contact is below. Thanks again for your time, consideration, and potential investment in tomorrow's leaders.
-Bob Armbruster, Board Chair & President
GA DECA Foundation, Inc.
[email protected]