President's Message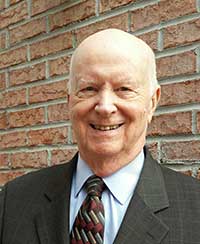 Thank you for visiting the Georgia DECA Foundation website today. Our mission is one of fundraising to support Georgia DECA chapters and students having financial needs to participate in DECA's internationally recognized leadership program. We are a 501C3 corporation whose tax-deductible donations come from corporations, chapters, advisors, students, and folks like yourself. Our distributions go directly to Georgia chapters and students through our ASPIRE Fund and do not support the day to day operations of Georgia DECA.
Georgia DECA is a state Chapter of DECA, a 70 year old established association with over 225,000 high school students in all 50 states, Puerto Rico, the Virgin Islands, Guam, and 7 countries around the globe. Georgia DECA's current membership has surpassed 11000 in 168 chapters around the state. The campaign ends February 1 and the numbers will continue to climb as the program has been expanded into several middle schools under the guidance of "buddy" high school chapters in their districts. Georgia remains fourth largest state chapter in DECA world-wide.
Schools go on Holiday Break this week and will return right after New Years. Chapters will be focusing on preparations for the State Career and Development Conference(CDC) to be held at the Atlanta Marriott Marquis, February 14-16. Volunteer judges are needed and can register using the Judges' Enrollment Form link in the right box. You are invited to contact the DECA Advisor at your local high as they always seek mentors to assist students prepare for competitions. Your participation is welcomed.
Our outreach programs with the Georgia Community Bankers Association and the Marriott Corporation's Work Based Learning Pilot, continue.
Response to our initial "SUCCESS STORY" about Jordan Johnson has been overwhelming. She is a recent Georgia DECA Graduate who has had her own business since age 8, and is a DECA International Competition Winner in the Starting Your Business Event. Her story highlights the impact and value of the DECA experience on a student's career. We feel this story needs to be told and validates to potential donors, the value of an investment in tomorrows' leaders.
The fact you are here means a lot to us. Please take a few moments to look us over and review our profile on www.guidestar.com . We are thankful for the continued support of our current "Friends of Georgia DECA" and look forward to adding new ones. Our 2018-19 fundraising cycle is underway and we welcome donations using the "Donate" button at the upper right top of the page. Questions regarding sponsorship details and ay others you may have, may be directed to my e-mail address below.
Finally, The Season provides an opportunity to "tune out" the noises of the world around us and concentrate on the values of family and friends. We extend sincere best wishes for your safe and joyous holiday celebrations. Merry Christmas and Happy Holidays everyone.
Thanks again for the visit and for considering joining us in an ongoing relationship.
-Bob Armbruster, Board Chair & President
GA DECA Foundation, Inc.
[email protected]