President's Message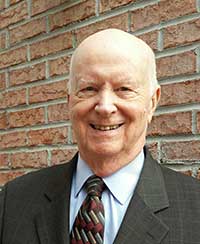 Thank you for visiting the Georgia DECA Foundation website today. Our mission is one of fundraising to support Georgia DECA chapters and students having financial needs to participate in DECA's internationally recognized leadership program. We are a 501C3 corporation whose tax-deductible donations come from corporations, chapters, advisors, students, and folks like yourself. Our distributions go directly to Georgia chapters and students through our ASPIRE Fund and do not support the day to day operations of Georgia DECA.
Georgia DECA is a state Chapter of DECA, a 70 year old established association with over 220,000 high school students in all 50 states, Puerto Rico, the Virgin Islands, Guam, and 7 countries around the globe. Georgia DECA's high school membership this past school year was 12692 students in 153 school chapters across the state. Its expansion program into several middle schools has proven extremely successful under the guidance of "buddy" high school chapters in their districts. Georgia remains fourth largest state chapter in DECA world-wide, and four(4) of its local chapters, South Forsyth, West Forsyth, Lambert, and Forsyth Central are #2, #4, #6 and #8 respectively in terms of total membership numbers globally.
A huge thanks to both the Community Bankers Association of Georgia and their member banks and the Marriott Corporation and their pilot Work Based Learning program for becoming "Friends of Georgia DECA". Both add value to the Finance and Hospitality Pathways for the advisors and students while creating potential employment opportunities under both projects.
We have initiated a relationship with the SAE Institute of Atlanta and their Financial Literacy and Youth Entrepreneur Program. The film and entertainment industries are primarily business versus technical oriented and Georgia DECA curriculum provides a great human resource which needs promoting. Elements of the SAE Financial Literacy product can supplement advisors in the classroom. Three DECA Chapters are pursuing classroom involvement in a pilot. A lot of exciting things are happening.
A couple new features are being added to this site, namely "FOUNDATION NEWS", and "A SUCCESS STORY" whereby a past Foundation distribution recipient relates the DECA experience to their current position and career growth. Both should add insights for current and potential supporters as to the value of investing in future leaders and moreover, what it has meant to the recipients.
The fact you are here means a lot to us. Please take a few moments to look us over. We are thankful for the continued support of our current "Friends of Georgia DECA" and look to develop new relationships. We have begun a new cycle for the 2018-19 school year and welcome your inquiries. My e-mail contact is below. Donations are always welcomed using "Donate" button at top of page. Thanks again for your time, consideration, and potential investment in tomorrow's leaders.
-Bob Armbruster, Board Chair & President
GA DECA Foundation, Inc.
[email protected]