President's Message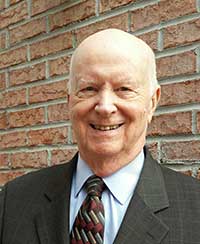 Thank you for visiting the Georgia DECA Foundation website today. Our mission is one of fundraising to support Georgia DECA chapters and students having financial needs to participate in DECA's internationally recognized leadership program. We are a 501C3 corporation whose tax-deductible donations come from corporations, chapters, advisors, students, and folks like yourself. Our distributions go directly to Georgia chapters and students through our ASPIRE Fund and do not support the day to day operations of Georgia DECA.
Georgia DECA is a state Chapter of DECA, a 70 year old established association with over 225,000 high school students in all 50 states, Puerto Rico, the Virgin Islands, Guam, and 7 countries around the globe. Georgia DECA's high school membership this past school year was 12692 students in 153 school chapters across the state. Its expansion program into several middle schools has proven extremely successful under the guidance of "buddy" high school chapters in their districts. Georgia remains fourth largest state chapter in DECA world-wide.
A huge thanks to both the Community Bankers Association of Georgia and their member banks and the Marriott Corporation and their pilot Work Based Learning program for becoming "Friends of Georgia DECA". Both add value to the Finance and Hospitality Pathways for the advisors and students while creating potential employment opportunities under both projects.
We are initiating a NEW, "ADVISORS RESOURCES" tab(left) will serve as a library and reference point for advisors regarding Foundation information. This is a reminder to update your membership status and thanks to those who have.
An additional feature is being added… A SUCCESS STORY. It conveys a DECA alumni's story in the form of a short blog or video highlighting the value of the DECA experience to their careers. We feel the impact the DECA experience has had on students is a story which needs to be told and validates to potential donors, the value of an investment in tomorrow's future leaders.
November is national DECA month. There are activities galore in every Georgia chapter and you are invited to contact your local high school and ask for the DECA teacher. They welcome your inquiry and local involvement. Teachers are always looking for student mentors to help students prepare for their competitions. There are also judges needed for upcoming Region Competitions in December. The Georgia DECA community welcomes your participation.
The fact you are here means a lot to us. Please take a few moments to look us over. We are thankful for the continued support of our current "Friends of Georgia DECA" and look to develop new relationships. We have begun a new cycle for the 2018-19 school year and welcome your inquiries. My e-mail contact is below. Donations are always welcomed using the "Donate" button at top of page.
Thanks again for the visit and for considering joining us in an ongoing relationship.
-Bob Armbruster, Board Chair & President
GA DECA Foundation, Inc.
[email protected]