Message from the President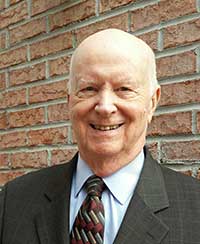 Thank you for visiting the Georgia DECA Foundation website today. Our mission is one of fundraising to support Georgia DECA chapters and students having financial needs to participate in DECA's internationally recognized leadership and self- enrichment program. We are an independent 501C3 corporation whose tax deductible donations come from corporations, chapters, advisors, students, and folks like yourself. Our distributions go directly to Georgia chapters and students and do not support the day to day operations of Georgia DECA.
Georgia DECA is a state Chapter of DECA, a 75 year-old co-curricular student organization with over 225,000 high school students on over 4000 campuses around the globe. This includes all 50 states, Puerto Rico, the Virgin Islands, Guam, and 8 countries internationally. Georgia DECA's membership this school year stands at just over 7500 in 138 chapters across the state. The pandemic and lack of face to face contact contributed to this 37% drop from normal standards. All are looking forward to getting back to "normalcy" and DECA's International Career Conference with 15000+ anticipated attendees, is coming to Atlanta in April 2022.
Georgia DECA students made their advisors proud this year. At the virtual state competitions, 767 qualified to attend DECA's virtual International Career Conference(ICDC). The following are results for Georgia DECA International Competitors:
6 - $1000 Scholarship Recipients
1 - 1st Place Winner
6 - 2nd Place Winners
5 - 3rd Place Winners
28 - Top 10 Finalists
57 - Top 20 Finalists
69 - Medalists
Congratulations to all and a special thanks to all advisors and Georgia DECA staff for a job well-done.
It's now time to start fundraising for the next school year. We are emphasizing more corporate and local business involvement as the demand for student financial assistance remains high. We encourage you to browse this and the Georgia DECA website (www.gadeca.org) as there are plenty of opportunities to donate and help the students get ready for the Atlanta International Competitions. The "donate" button in the upper right corner works 24/7.
In addition, both Amazon and E0Bay contribute a portion of your purchase dollars to the foundation. You may use a link(upper right) and designate the Georgia DECA Foundation as a charity of choice. The links take you to a page for account log-in and provides instructions for the charity designation.
This past year has been harsh and difficult for many. Special prayers to those suffering the pains of loss or separation, along with those serving or have served our country including families. Blessings and prayers for all first responders and those medical professionals who are always there in our hours of need. Our hopes and prayers go out to the less fortunate be they unemployed, in poverty, or homeless. Again, a special thank you to our educators for all their adapting and innovations.
Thanks for visiting. We hope you will consider a donation and becoming involved for which Georgia DECA students and the Foundation thank you.
-Bob Armbruster, Board Chair & President
GA DECA Foundation, Inc.
[email protected]
Everyone can support the Foundation when using Amazon, and E-Bay. Just designate us a favorite charity and a portion of purchase price or proceeds will be donated directly by them. It's an easy and no cost way for you to support the ASPIRE Fund for student scholarships.
---
Congratulations to Jaidan Beal of Houston County Chapter and her new State Executive Team
THANKS FOR A FANTASTIC JOB AND GREAT YEAR… JOB WELL DONE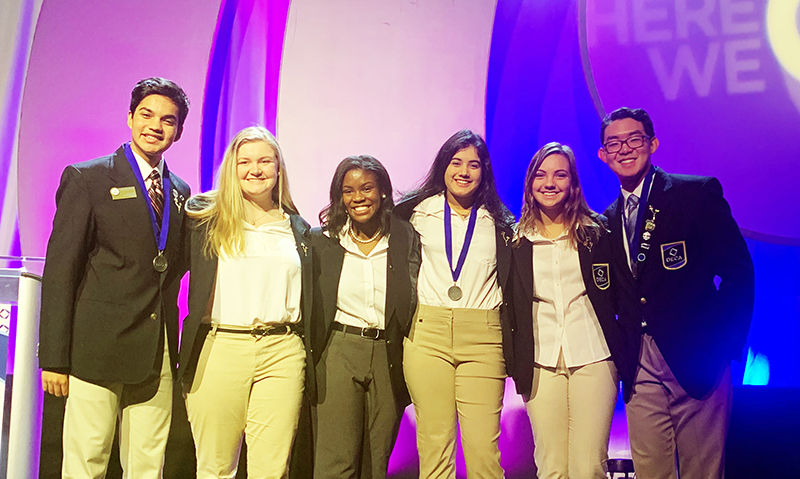 (L to R): Parth Gandhi (Lambert), Emily Partain (Houston County), Jaidan Beal (Houston County),
Pari Jain (Peachtree Ridge), Mackenzie Perez (Parkview), Cory Shin ( Mill Creek)
Congratulations to new Georgia DECA President Briana Brozowski(North Gwinnett) and her 21-22 Executive Team".
Ashley Park(South Forsyth) Sydney LeMoine(North Gwinnett) Chloe Crosby(Camden County) Olivia Stegner(Houston County) Jason Wang(Howard)