Message from the President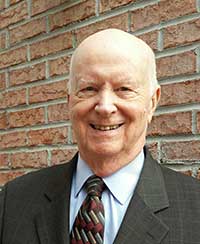 Thank you for visiting the Georgia DECA Foundation website today. Our mission is one of fundraising to support Georgia DECA chapters and students having financial needs to participate in DECA's internationally recognized leadership and self- enrichment program. We are an independent 501C3 corporation whose tax deductible donations come from corporations, chapters, advisors, students, and folks like yourself. Our distributions go directly to Georgia chapters and students and do not support the operations of Georgia DECA.
Georgia DECA is a state Chapter of DECA, a 75 year-old co-curricular student organization with over 200,000 high school and college students on over 3500 campuses around the globe. This includes all 50 states, Puerto Rico, the Virgin Islands, Guam, and 8 countries internationally. Georgia DECA's current membership campaign is ongoing and as of this writing, high school(K12) student enrollment is over 9000 and climbing. This exceeds the total membership for the last school year which was affected by the pandemic. All are looking forward to getting back to "normalcy" and event planning includes face to face meetings and virtual alternatives.
Fundraising for the school year is under way. We are emphasizing more corporate and local business involvement as the demand for student financial assistance is high. We encourage you to browse this and the Georgia DECA website (www.gadeca.org) as there are plenty of opportunities to donate and support our students.
There are several opportunities between now and year end to make Foundation donations and become an annual sponsor. With the upcoming Holiday Season ONLINE SHOPPING, both Amazon and EBay contribute a portion of your purchase dollars to the Foundation. Links to them are upper right and link to a page for account log-in and instructions to designate the Georgia DECA Foundation as a charity of choice. You may set this up now or when you start your purchases. You may also use links (left-Support Us) or the donate button(top) for credit cards and personal donations.
Along with the Good Friday weekend, November 30th is National and Georgia Gives Day, followed by the Christmas rush. The Microsoft Edge browser now provides an opportunity to donate when you sign on to any non-profit site. We are asking you to consider donating as our students need your support.
Finally, Georgia DECA's upcoming annual state conference is January 27-29 with over 2000 regional winnners competing for the right to attend DECA's International Career Conference( ICDC) in April. Georgia DECA is hosting this international event with anticipated attendance over 15000 along with the need for 1000 local citizens to judge the competitions. There are several sponsorship and judging opportunities for both these events. You should contact me personally to discuss state sponsorships, and DECA may be contacted directly through their website, www.DECA.org for ICDC opportunities. My contact info provided below.
Thanks for visiting. We hope you will consider a donation or sponsorship and becoming involved with tomorrow's leaders. Georgia DECA students and the Foundation thank you for your consideration.
-Bob Armbruster, Board Chair & President
GA DECA Foundation, Inc.
[email protected]