Message from the President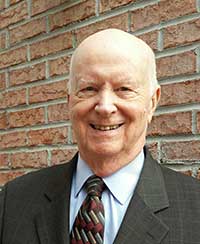 Thank you for visiting the Georgia DECA Foundation website today. Our mission is one of fundraising to support Georgia DECA chapters and students having financial needs to participate in DECA's internationally recognized leadership and self- enrichment program. We are an independent 501C3 corporation whose taxdeductible donations come from corporations, chapters, advisors, students, and folks like yourself. Our distributions go directly to Georgia chapters and students and do not support the day to day operations of Georgia DECA.
Georgia DECA is a state Chapter of DECA, a nearly 75 year-old co-curricular student organization with over 225,000 high school students on over 4000 campuses around the globe. This includes all 50 states, Puerto Rico, the Virgin Islands, Guam, and 8 countries internationally. Georgia DECA's membership this past school year was 13326 in 152 chapters around the state and is third largest state chapter in DECA world-wide.
This year's enrollment is underway and the number of chapters across the state has increased to 207. Given the current environment, this is a WOW!!. The program has planned for virtual operations through the end of the year. The Georgia DECA state Conference is scheduled for late January 2021 and may end up virtual also.
Fundraising continues. The challenges associated with COVID also continue and still need more corporate and local business involvement as the demand for student financial assistance remains high. We offer opportunities for sponsorships and supporting state chapter winners as they prepare for international competitions. We welcome the opportunity to discuss needed sponsorships for which you may contact me directly. Our contact information is below.
Personal donations may also be made using the "donate" button in the upper right corner of this page or by using most social media venues. Please designate the Georgia DECA Foundation as your "charity of choice" when shopping Amazon and E-Bay. They share a portion of your purchase dollars with us and links are provided in the box to your right.
As we move away from our "busy" worlds and accompanying "noises" to celebrate Holidays, our attention turns to possible travel, celebration preparations, and the love and respect of "family'. This year presents some challenges but the anxiousness of seeing loved ones, even virtually, coupled with feelings of the joys of the season, seemingly drown out all those "noises". The common language of music, laughter and hugs(some distant) reinforce our hopes and prayers for the future of our children and grandchildren.
This past year has been harsh and difficult for many. Special prayers to those suffering the pains of loss or separation, along with those serving or have served our country and their families. Blessings and prayers for all first responders and those medical professionals who are always there in our hours of need. Our hopes and prayers go out to the less fortunate be they unemployed, in poverty, or homeless. A special thank you to our educators for all their adapting and innovations.
Yes, the Holiday celebrations seem more meaningful than ever. An act of kindness brightens one's holiday be it through volunteering, reaching out, or donating to a valued cause. May you enjoy the blessings of the season…Happy Holidays everyone and Merry Christmas.
-Bob Armbruster, Board Chair & President
GA DECA Foundation, Inc.
[email protected]