Message from the President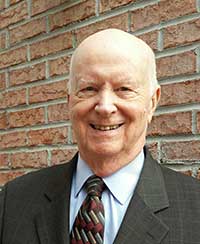 Thanks for visiting with us today. The school year is ending in a couple weeks and I am sharing some achievements and awards for Georgia DECA and their students at DECA's International Career and Development Conference (ICDC) which just concluded here in Atlanta this past week.
ICDC is the culmination of all the students' efforts for the year. Attendance was over 17500 from all 50 states, the District of Columbia, the US Virgin Islands, Puerto Rico, Guam and 5 countries from around the globe. Students attended Academy Workshops and competed in 59 events for $250,000+ in scholarships.
First, Georgia DECA was recognized as the SECOND LARGEST HIGH SCHOOL ASSOCIATION IN THE WORLD. Three high schools were ranked in the Top 10 Chapters in the world…South Forsyth-2nd, West Forsyth- 4th, and Lambert- 10th.
Secondly, Georgia DECA had 128 students attend the Leadership Academies. In the competitions, 17 students finished as Top 10 Finalists in their respective events, 46 finished as Top 20 Finalists, and 30 earned Top 10 recognition in exams and oral presentations. These Finalists are the best in DECA's world and have completed regional, state and international competitions.
Third, 7 students were awarded DECA's Corporate Partner $1000 Scholarships plus one was awarded a U.S. Army Scholarship of $42600.
Finally, Emerging Leader Awards went to 32 students from 13 Georgia DECA Chapters.
Congratulations to all… these are huge achievements and accomplishments given the level of competition and all the long hours and hard work by the students. A special thank you to Ms Shannon Aaron, Georgia DECA Executive Director, for her long hours and management of the day to day operations of the Association. She is the engine that drives this organization of almost 12000 students and advisors.
By the way, fundraising for next year starts anew. You may contact me for information on corporate sponsorships and my contact info is below. Several links for donating are provided within the site and they work 24/7. There are many organizations requesting support and investments in tomorrow's leaders is one which we believe deserves your consideration. Thanks again for checking in.
-Bob Armbruster, Board Chair & President
GA DECA Foundation, Inc.
[email protected]