Message from the President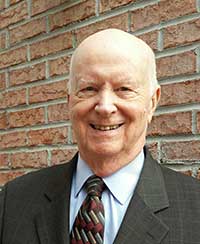 Thanks for visiting our Georgia DECA Foundation website today. The new school year is underway and we have opened another fundraising effort to support the students and advisors of Georgia DECA, DECA's SECOND LARGEST HIGH SCHOOL STATE CHAPTER IN THE WORLD.
Georgia DECA founded in 1946, was one of the initial chapters forming DECA as we know it today. It is a 501(c)(3) not-for-profit student organization with more than 177,000 members in all 50 United States, the U.S Virgin Islands, Guam, Puerto Rico and 5 countries around the globe. It operates in 3200 high school and over 200 collegiate chapters with 5300 certified teachers or advisors. The United States Congress, the United States Department of Education and state, district and international departments of education authorize DECA's programs which are administered through state and local chapters
Georgia DECA's enrollment is up 20% for this school year to date. Its membership is 15165 in 172 local chapters with 251 advisors across the state. The size and scope of the Georgia DECA community earmark a great marketing opportunity and channel of distribution for your goods and services.
The upcoming Georgia Career and Development State Conference will be held at the Atlanta Hyatt Regency January 26-28, 2023. Attendance will be 2500-3000 as students attend workshops and compete for the International competitions in Orlando in April. There are corporate sponsorships, exhibiting tables, and competition judging spots available which are great opportunities for promoting and reaching out to potential employees. If you are interested, please contact me using the information below. We'd love to have you join us.
You are invited to browse through the following pages to evaluate how you might become involved in supporting Georgia DECA. The "About Us" page outlines more about the program and how we use funds and make distributions. You may also visit both the DECA and Georgia DECA websites, www.DECA.org and www.gadeca.org for additional information. Local advisors always welcome inquiries as to how you might be involved with them. Just call your local high school for a DECA Advisor.
As mentioned previously, we are in the fundraising business. The "Donate" button in the upper right corner operates 24/7 for PayPal and credit cards. Recognizing many are having rough times currently, instead of one payment, you might consider setting up small monthly installments. Donations may also made on Facebook and Instagram. During this Holiday season, when making purchases using both Amazon and E-Bay, you can designate the Georgia DECA Foundation as a charity of choice and a portion of your purchasing dollars will be donated to us. Links provided(upper right) make it easy to set up.
While there are many organizations requesting support today, an investment in tomorrow's leaders today is one which we believe deserves your consideration. On behalf of the Board and Georgia DECA students and advisors, thank you for your time and for that consideration.
-Bob Armbruster, Board Chair & President
GA DECA Foundation, Inc.
[email protected]