Message from the President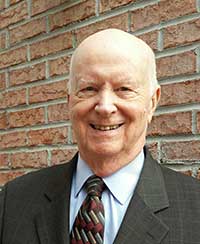 Thank you for visiting the Georgia DECA Foundation website today. Our mission is one of fundraising to support Georgia DECA chapters and students having financial needs to participate in DECA's internationally recognized leadership and self- enrichment program. We are an independent 501C3 corporation whose tax-deductible donations come from corporations, chapters, advisors, students, and folks like yourself. Our distributions go directly to Georgia chapters and students and do not support the day to day operations of Georgia DECA.
Georgia DECA is a state Chapter of DECA, a nearly 75 year-old co-curricular student organization with over 225,000 high school students on over 4000 campuses around the globe. This includes all 50 states, Puerto Rico, the Virgin Islands, Guam, and 12 countries around the globe. Georgia DECA's membership this school year was 13326 in 152 chapters around the state and is third largest state chapter in DECA world-wide.
The 2020 school year will always be remembered as a year of "adaptation". All of us had to adapt to various challenges caused by the pandemic. We may face more while awaiting the start of the new 2020-21 year. Thank you again to all first responders, and those who worked through the past few months including educators who taught distanced from students. Our thoughts and prayers continue with them as well as those who suffer the pains of personal loss. Congratulations to all members of the 2020 class who were deprived of their celebration activities…you made it.
The calendar continues to move and it's time to begin fundraising anew. We are emphasizing more involvement of the business community by visitations in the classroom assisting teachers, or mentoring students in project assignments, or in becoming state and/or local sponsors. Corporations have internal community minded projects involving their employees which would be of value to both advisors and their students. There is a place for you. Just contact your local high school and ask to speak with the DECA Advisor. We welcome the opportunity to discuss needed sponsorships for which you may contact me directly. Our contact information is below.
Personal donations may also be made using the "donate" button in the upper right corner of this page or by using most social media venues. Please designate the Georgia DECA Foundation as your "charity of choice" when shopping Amazon and E-Bay. They share a portion of your purchase dollars with us.
Thank you for the continued support of our current partners. Your participation means so much to the advisors and students.
Please take a few moments to look us over. Thank you again for your valuable time and we look forward to your hopefully joining us.
-Bob Armbruster, Board Chair & President
GA DECA Foundation, Inc.
[email protected]
Everyone can support the Foundation when using Amazon, and E-Bay. Just designate us a favorite charity and a portion of purchase price or proceeds will be donated directly by them. It's an easy and no cost way for you to support the ASPIRE Fund for student scholarships.
MEET THE GEORGIA DECA 2020-21 EXECUTIVE TEAM
Congratulations to Jaidan Beal of Houston County Chapter and her new State Executive Team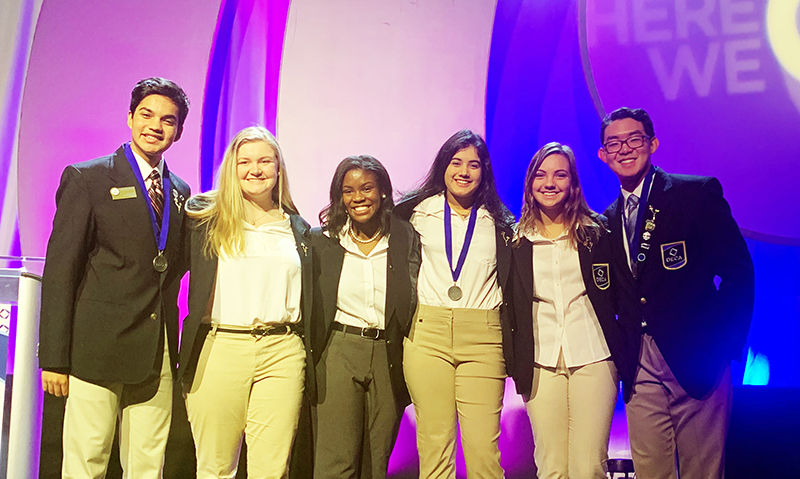 (L to R): Parth Gandhi (Lambert), Emily Partain (Houston County), Jaidan Beal (Houston County),
Pari Jain (Peachtree Ridge), Mackenzie Perez (Parkview), Cory Shin ( Mill Creek)