Message from the President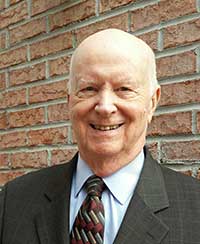 Thank you for visiting the Georgia DECA Foundation website today. Our mission is one of fundraising to support Georgia DECA chapters and students having financial needs to participate in DECA's internationally recognized leadership and self- enrichment program. We are an independent 501C3 corporation whose taxdeductible donations come from corporations, chapters, advisors, students, and folks like yourself. Our distributions go directly to Georgia chapters and students and do not support the day to day operations of Georgia DECA.
Georgia DECA is a state Chapter of DECA, a nearly 75 year-old co-curricular student organization with over 225,000 high school students on over 4000 campuses around the globe. This includes all 50 states, Puerto Rico, the Virgin Islands, Guam, and 8 countries internationally. Georgia DECA's membership this past school year was 13326 in 152 chapters around the state and is third largest state chapter in DECA world-wide.
This year's enrollment is underway and the number of chapters across the state has increased to 172. Given the current environment, this is a WOW!!. The program has planned for virtual operations through the end of the year. The Georgia DECA state Conference is scheduled for late January 2021 and may end up virtual also.
Fundraising is underway and incoming revenues are ahead of last year this time. We look forward to the challenges caused by COVID and still need more corporate and local business involvement as the demand for student financial assistance remains high. The popular student scholarship competitions provide opportunities for sponsorships and supporting state winners. We welcome the opportunity to discuss needed sponsorships for which you may contact me directly. Our contact information is below.
Personal donations may also be made using the "donate" button in the upper right corner of this page or by using most social media venues. Please designate the Georgia DECA Foundation as your "charity of choice" when shopping Amazon and E-Bay. They share a portion of your purchase dollars with us and links are provided in the box to your right.
Thanksgiving is one calendar day set aside to give thanks for the good things and blessings in life. This year, it seems more meaningful given the "noise" of the world around us. May the spirit of gratitude follow each of us this Holiday season and throughout the coming year. May we take the time and energy to focus on what and who is important in life, and let that enrich and lighten our hearts and minds. Special prayers for first responders, those serving or have served, and their families, for their sharing and sacrifices. We never take our freedoms for granted and are always thankful for the institution of Family. Have a safe and Happy Thanksgiving everybody.
-Bob Armbruster, Board Chair & President
GA DECA Foundation, Inc.
[email protected]
Everyone can support the Foundation when using Amazon, and E-Bay. Just designate us a favorite charity and a portion of purchase price or proceeds will be donated directly by them. It's an easy and no cost way for you to support the ASPIRE Fund for student scholarships.
MEET THE GEORGIA DECA 2020-21 EXECUTIVE TEAM
Congratulations to Jaidan Beal of Houston County Chapter and her new State Executive Team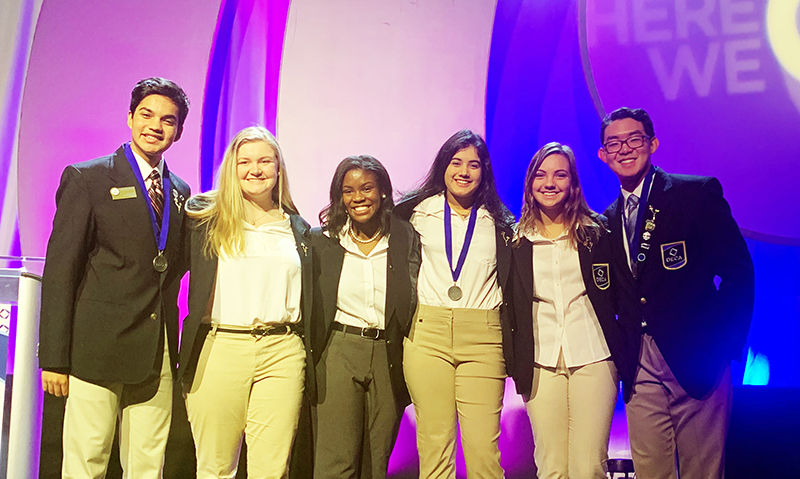 (L to R): Parth Gandhi (Lambert), Emily Partain (Houston County), Jaidan Beal (Houston County),
Pari Jain (Peachtree Ridge), Mackenzie Perez (Parkview), Cory Shin ( Mill Creek)