Message from the President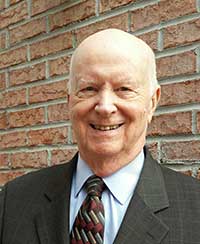 Thank you for visiting the Georgia DECA Foundation website today. Our mission is one of fundraising to support Georgia DECA chapters and students having financial needs to participate in DECA's internationally recognized leadership program. We are a 501C3 corporation whose tax-deductible donations come from corporations, chapters, advisors, students, and folks like yourself. Our distributions go directly to Georgia chapters and students through our ASPIRE Fund and do not support the day to day operations of Georgia DECA.
Georgia DECA is a state Chapter of DECA, a 72 year old co-curricular student organization with over 225,000 high school students in all 50 states, Puerto Rico, the Virgin Islands, Guam, and 7 countries around the globe. Georgia DECA's current membership has surpassed 12200 in 168 chapters around the state. The numbers continue to climb as the program has been expanded into several middle schools under the guidance of "buddy" high school chapters in their districts. Georgia remains fourth largest state chapter in DECA world-wide.
The upcoming state conference February 14-16 at the Atlanta Marriott Marquis will be attended by some 2000+ region winners and includes competitions in some 60 business subjects and the right to compete in Orlando. There they compete for $400,000 in corporate scholarships. You are invited to contact the DECA Advisor at your local high as they always seek mentors to assist our winners prepare for competitions. Your participation is welcomed.
We are appealing to DECA alumni and business community to donate to support our 700 state winners as they prepare for DECA's International Competition(ICDC) in Orlando in April. A "Donate" button is in the upper right corner above, for your convenience. Many of these state winners need financial assistance to prepare and make the trip.
The fact you are here means a lot to us. Please take a few moments to look us over and review our profile on www.guidestar.org. We are thankful for the continued support of our current "Friends of Georgia DECA" and look forward to adding new ones.
-Bob Armbruster, Board Chair & President
GA DECA Foundation, Inc.
[email protected]
Everyone can support the Foundation when using Amazon, and E-Bay. Just designate us a favorite charity and a portion of purchase price or proceeds will be donated directly by them. It's an easy and no cost way for you to support the ASPIRE Fund for student scholarships.
---
Important Links:
Georgia Marketing Educators Association(GMEA) Honorees Receive Recognition at GACTE Summer Leadership Conference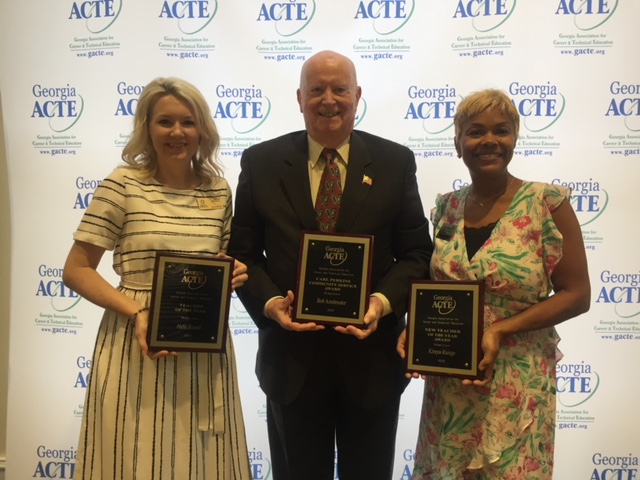 Left to Right- Teacher of the Year, Halie Bissell, East Paulding HS--- Bob Armbruster, Carl Perkins Outstanding Service Award New Teacher of the Year, Kimya Rainge, South Gwinnett HS… CONGRATULATIONS!!!
Meet Georgia DECA President Natalie Kandul and her 2018-19 Executive Team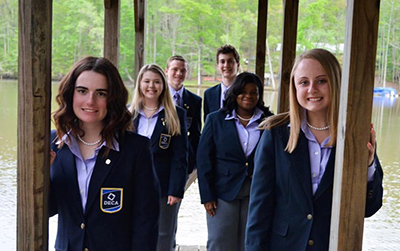 Best Wishes for Your Success in Coming Year