Message from the President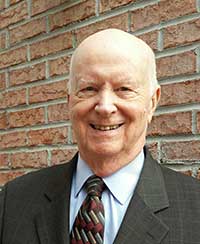 Thank you for visiting the Georgia DECA Foundation website today. Our mission is one of fundraising to support Georgia DECA chapters and students having financial needs to participate in DECA's internationally recognized leadership and self- enrichment program. We are an independent 501C3 corporation whose tax deductible donations come from corporations, chapters, advisors, students, and folks like yourself. Our distributions go directly to Georgia chapters and students and do not support the operations of Georgia DECA.
Georgia DECA is a state Chapter of DECA, a 75 year-old co-curricular student organization with over 200,000 high school and college students on over 3500 campuses around the globe. This includes all 50 states, Puerto Rico, the Virgin Islands, Guam, and 8 countries internationally. Georgia DECA's current membership campaign is ongoing and as of this writing, high school(K12) student enrollment is over 9000 and climbing. This exceeds the total membership for the last school year which was affected by the pandemic. All are looking forward to getting back to "normalcy" and event planning includes face to face meetings and virtual alternatives.
Fundraising for the school year is under way. We are emphasizing more corporate and local business involvement as the demand for student financial assistance is high. We encourage you to browse this and the Georgia DECA website (www.gadeca.org) as there are plenty of opportunities to donate and support our students.
Georgia DECA's Fall Leadership (Nov 4) and annual state conference (Jan 27-29 2022) offer various corporate sponsorships. Tuesday, Dec 1, is National and Georgia Gives Day. With the upcoming Holiday Season online shopping, both Amazon and EBay contribute a portion of your purchase dollars to the foundation. Links to them are upper right and link to a page for account log-in and instructions to designate the Georgia DECA Foundation as a charity of choice. You may use links (left-support us) or the donate button(top) for credit cards and personal donations. Please contact me for sponsorship opportunities. My E-mail is below.
Finally, Georgia DECA is hosting DECA's International Career and Development Conference (ICDC) here in Atlanta, April 23-26 2022. There will be an opportunity to judge student presentations as they compete for national corporate scholarships. Attendance (given normalcy) will exceed 15000 and they will need 1000 judges. Registration links will be posted later this year.
Thanks for visiting. We hope you will consider a donation or sponsorship and becoming involved with tomorrow's leaders. Georgia DECA students and the Foundation thank you for your consideration.
-Bob Armbruster, Board Chair & President
GA DECA Foundation, Inc.
[email protected]
Everyone can support the Foundation when using Amazon, and E-Bay. Just designate us a favorite charity and a portion of purchase price or proceeds will be donated directly by them. It's an easy and no cost way for you to support the ASPIRE Fund for student scholarships.
---
Congratulations to Jaidan Beal of Houston County Chapter and her new State Executive Team
THANKS FOR A FANTASTIC JOB AND GREAT YEAR… JOB WELL DONE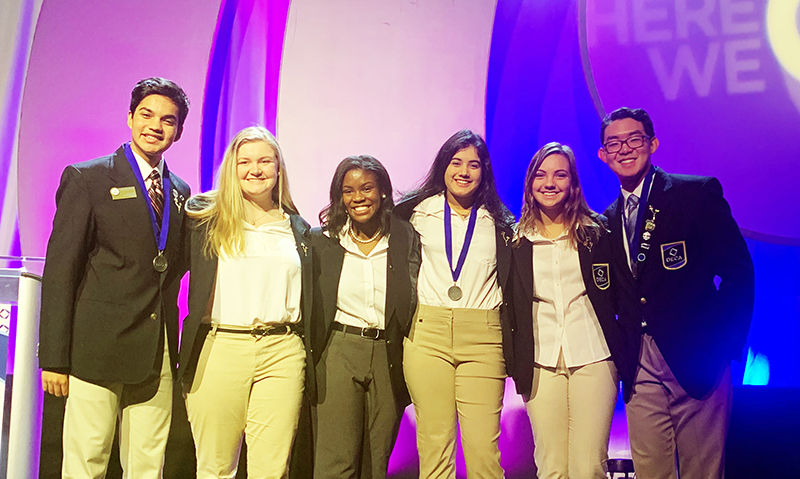 (L to R): Parth Gandhi (Lambert), Emily Partain (Houston County), Jaidan Beal (Houston County),
Pari Jain (Peachtree Ridge), Mackenzie Perez (Parkview), Cory Shin ( Mill Creek)
Congratulations to new Georgia DECA President Briana Brozowski(North Gwinnett) and her 21-22 Executive Team".
Ashley Park(South Forsyth) Sydney LeMoine(North Gwinnett) Chloe Crosby(Camden County) Olivia Stegner(Houston County) Jason Wang(Howard)