Message from the President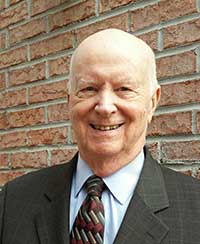 WOW!! The summer vacation zipped by, and the new school year has reconvened.Thank you for visiting the Georgia DECA Foundation website today. Our mission is one of fundraising to support Georgia DECA students and Chapters having financial needs to participate in an internationally recognized youth leadership and enrichment program. Our distributions go directly to Georgia chapters and students from our ASPIRE Fund and do not support the day to day operations of Georgia DECA. Our tax deductibledonations come from corporations, chapters, advisors, students, and folks like yourself./p>
Georgia DECA is a state Chapter of DECA, a 70 year old established association with over 225,000 high school students in all 50 states, Puerto Rico, the Virgin Islands, Guam, and 6 countries around the globe. Georgia DECA's high school membership this past school year was 12650 in 138 school chapters, which results in it being DECA's fourth largest high school state chapter in the world. Two of its high schools, South Forsyth and West Forsyth, were honored #1 and #2 as DECA's largest Chaptersin the world. South Forsyth has held the #1 honor for nine(9) years. Another Forsyth school, Lambert was #9. . . . Read More.
Who Is the Georgia DECA Foundation?
The Georgia DECA membership roll last year was 12650 and the goal this school year is 14000. Considering one's personal contacts and network, this results in our being a very viable channel of distribution for your goods and services. Moreover, there is the great opportunity for participating in the education of tomorrow's future business leaders and entrepreneurs. . . Learn more.
Partners Linking Learning to Life
GA DECA Foundation News
Congratulations and Good Luck to President-Elect Will Bradley and his 2017-18 Executive Team
See GA DECA Foundation in Action